Dealing with scales and systems everyday, we know that every customer is different. We offer custom programming, special software and scales that can fit each customers' needs. If a customer has a special request for fabrication or new install situations, we are able to make that request happen.
Custom Programming?
This customer had an emergency. They needed a special conveyor program to retro fit an obsolete system that broke down. Of course they needed it yesterday.
No Problem!!
We were able to program and install this controller within 2 days and had them back in production on the 3rd day.
We are able to offer in house programming on some controllers which make us able to get your production moving with less down time.
Fabrication?
This customer needed an intrinsic safe portable floor scale that they could carry around with a fork lift.
No Problem!!
We are able to fabricate special applications at our local facility, which cuts down on freight and wait time. Because we do the fabrication, we will work directly with your business to give you exactly what you are expecting.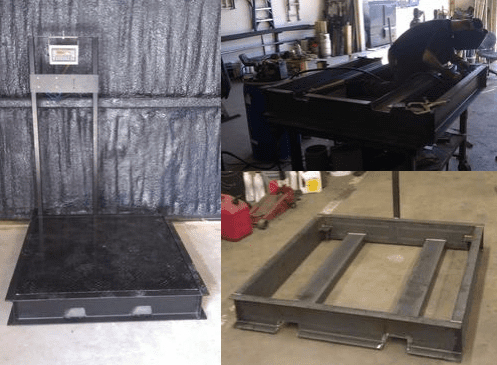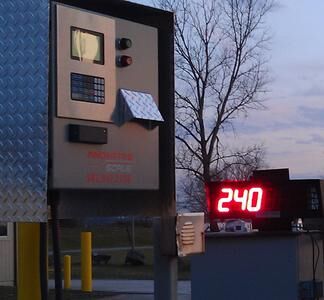 Material Handling?
This customer wanted a way to get their truck scale information to a computer that was over 2000 feet away. This would save them on lost time and material handling.
No Problem!!
We installed a wireless unattended kiosk with special software to save them time and money due to traffic and material handling issues.
Technology is always changing and we try to keep up with the curve. We have installed unattended systems that are
ran off-site with voice and video surveillance systems. Most of the time,
if you can think of it, it can happen.